At Schultes Precision Manufacturing, "Quality" is a concept practiced by the entire work force. It is reflected by our clean, air conditioned state-of-the-art shop. We have also maintained a commitment to continually update our equipment, utilizing the latest in computers, precision CNC machining technology, and sophisticated inspection calibration equipment.
​
Continuous education and training is provided to our employees, utilizing our in-house classrooms.
The net result of this philosophy and commitment is the ability to produce unique and sophisticated components from exotic materials, while holding very close tolerances.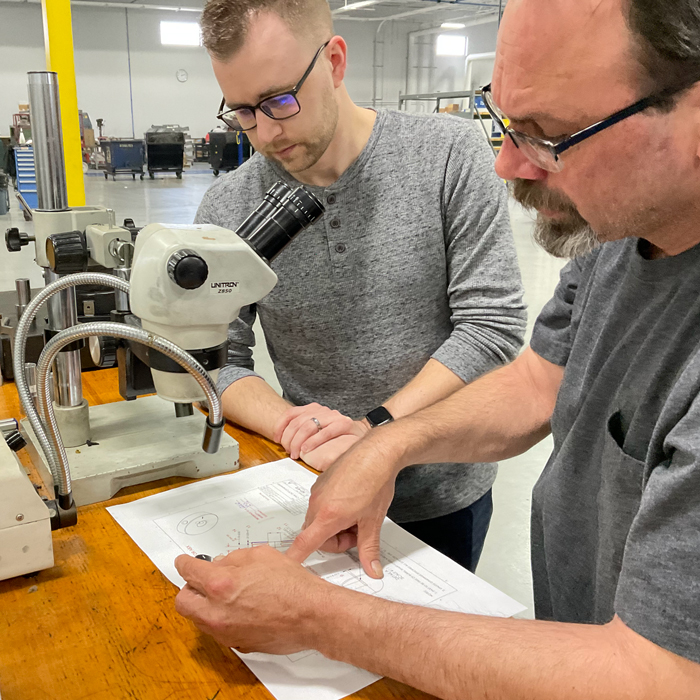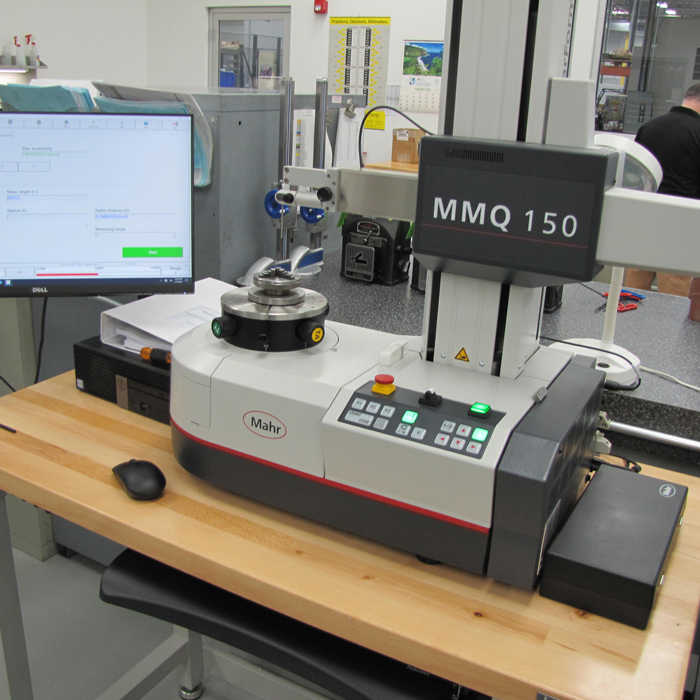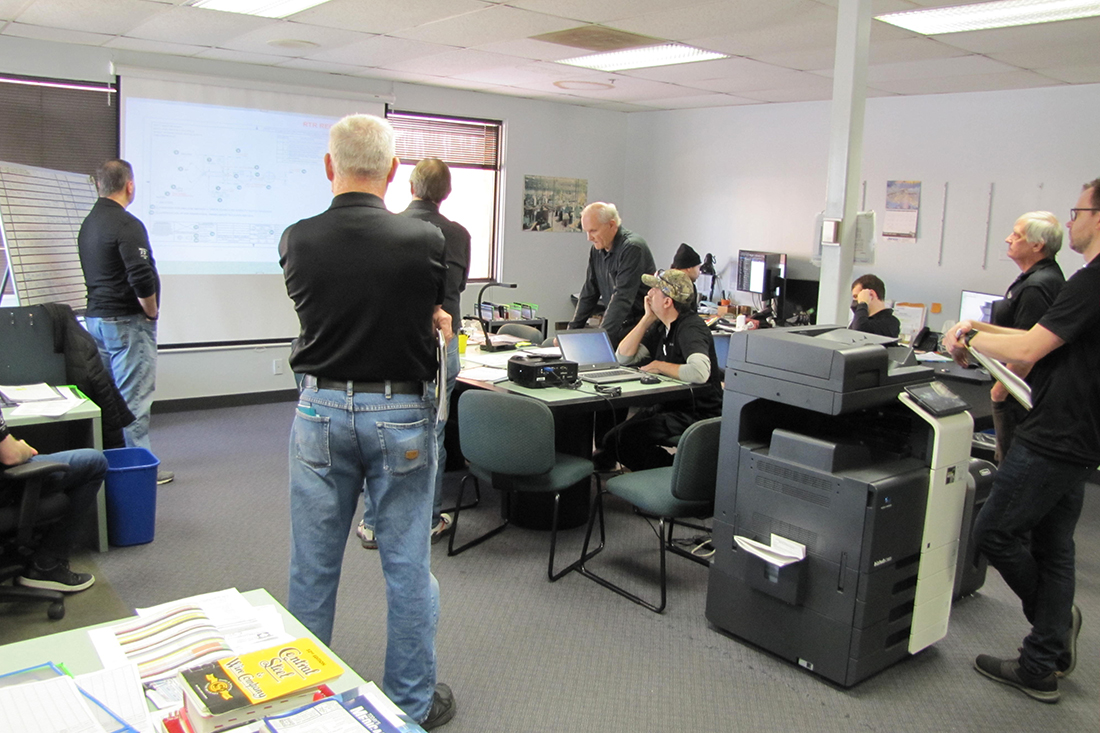 Step 1
Production Launch Planning Meeting
Product requirements specified by the customer are identified and documented.
Requirements not stated by the customer but necessary for specified or intended use are determined.
Contract Review output is discussed with Production, Quality, and Engineering employees.
Applicable regulatory requirements are determined.
Any additional requirements determined by Schultes Precision are also documented.
Step 2
Development of Control Plans, Gage Identification, & Risk Assessment
Customer communications are regular inputs into manufacturing process development.
Design characteristics are identified and risk mitigation includes special tooling design (In-house) and purchase of dedicated fixtures and inspection gauges.
Risk mitigation quality tools such as Process FMEA analysis are embraced. Control Plans are employed to ensure customer satisfaction.
Records are maintained to demonstrate the risk mitigation steps that are taken.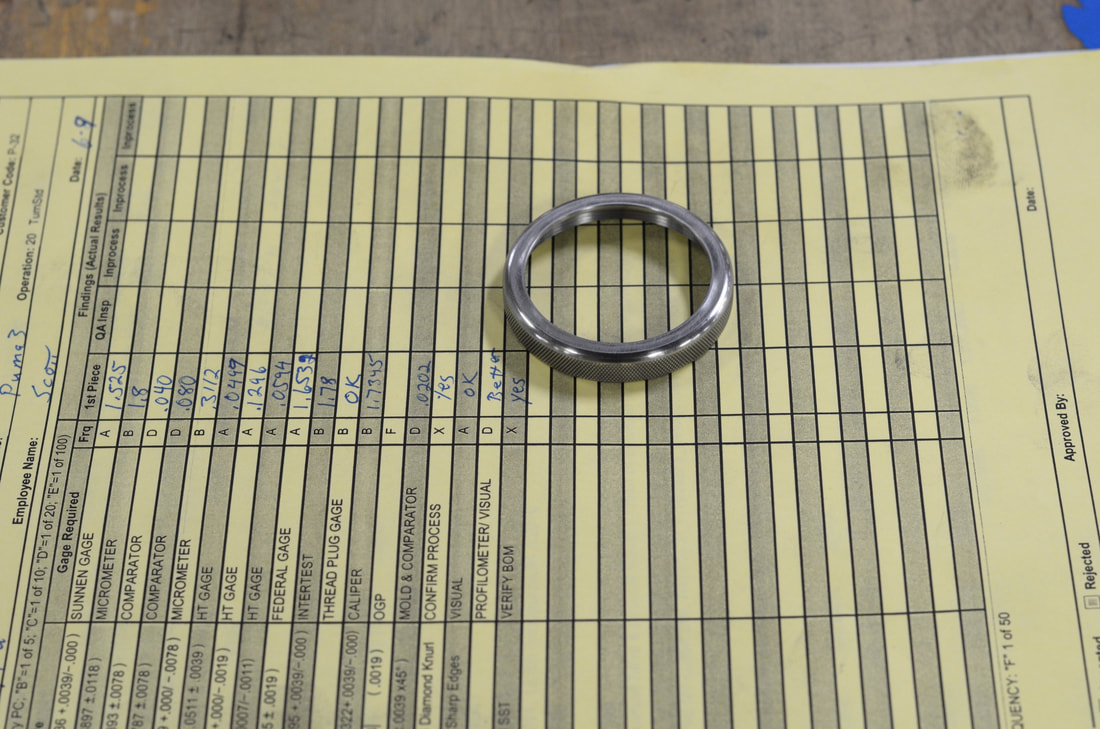 Step 3
Calibration & Measurement System Analysis
The Quality Assurance Department is responsible for the calibration program, which establishes and maintains documented procedures to control, calibrate, and maintain measuring and monitoring devices.
Each employee is responsible for using the specified, calibrated measuring instruments when preforming product inspections at various inspection control points.
Monitoring and measuring devices are used in a manner that ensures measurement capability is consistent with the measurement requirements.
Environmental conditions are suitable for the calibration, inspections, measurements and tests being carried out.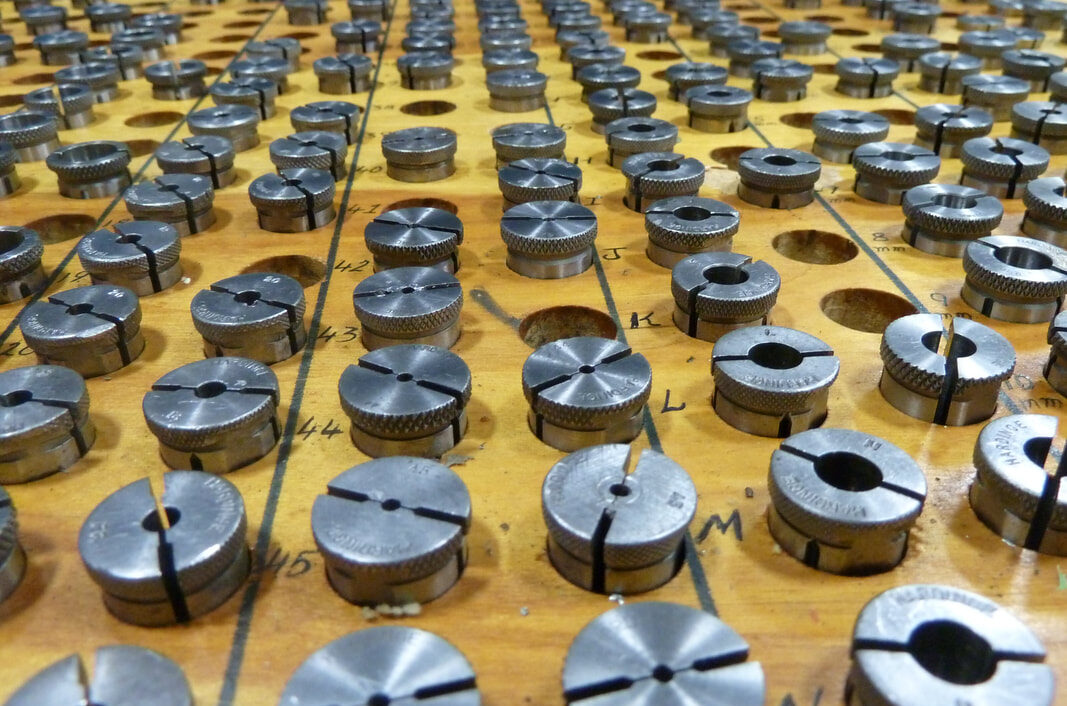 Step 4
Supplier Evaluations & Maintenance of Approved Supplier List
Supplier Qualification and Performance Evaluation Processes are defined, including criteria for selection, the extent of control to be exercised, and periodic re-evaluation.
Suppliers are evaluated and selected based on their ability to supply product in accordance with Schultes Precision Manufacturing requirements.
A listing of approved suppliers is maintained and supplier evaluations, including follow-up actions, are maintained.
The non-fulfilment of purchasing requirements is addressed with the supplier, proportionate to the level of the nonconformance identified and the risk to the customer.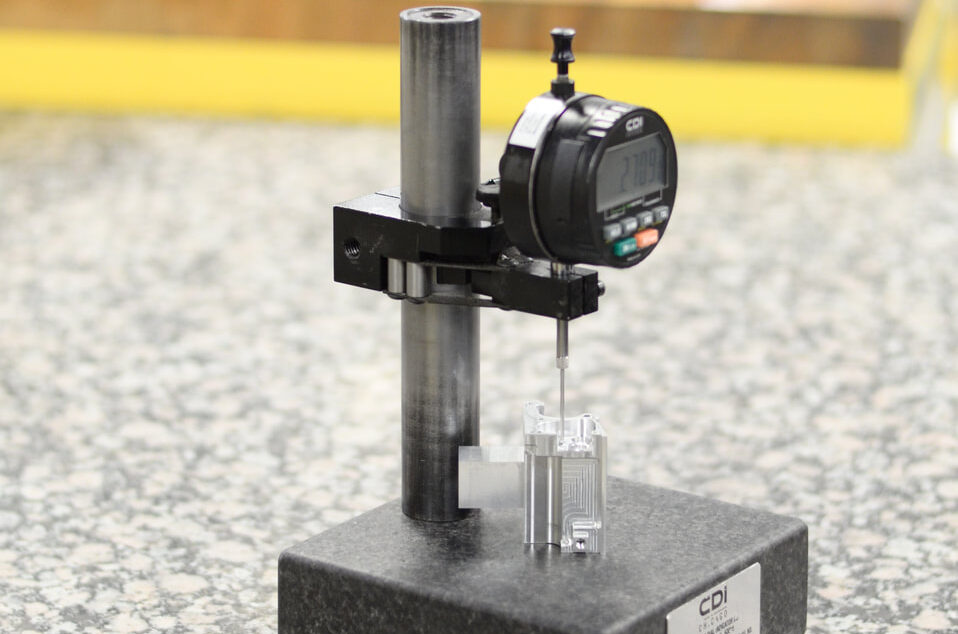 Step 5
Receiving Inspection
Purchasing documents fully describe the product to be purchased.
Inspection is performed in accordance with planned arrangements, including verification of supplier certifications, product inspection, testing, and dimensional inspection.
When purchased products do not conform to specifications, the Control of Nonconforming products process is used to notify suppliers of the nonconformities.
Step 6
First Piece Layout Inspection
Schultes Precision Manufacturing monitors and measures the characteristics of the product to ensure that product requirements are met.
Full layout inspections are performed by trained Set-up personnel and Quality Control Inspectors in order to verify the CNC equipment and program set-up.
First Piece Inspection employs the latest Optical scanning, CMM probing, and Visual Measurement Equipment to provide dimensional verification to predetermined manufacturing tolerances and specifications.
Step 7
Process Validation and Process Capability Studies
Schultes Precision Manufacturing employs state-of-the-art CNC Milling and Turning equipment.
Our inspection capabilities included tactile, pneumatic and optical measuring systems which are computerized to ensure statistical control of designated features.
While relying upon computers to control, monitor, and log our performance and process capability, the software employed is validated to ensure accurate results.
Documented procedures have been established to control the validation of computer software in the various applications and uses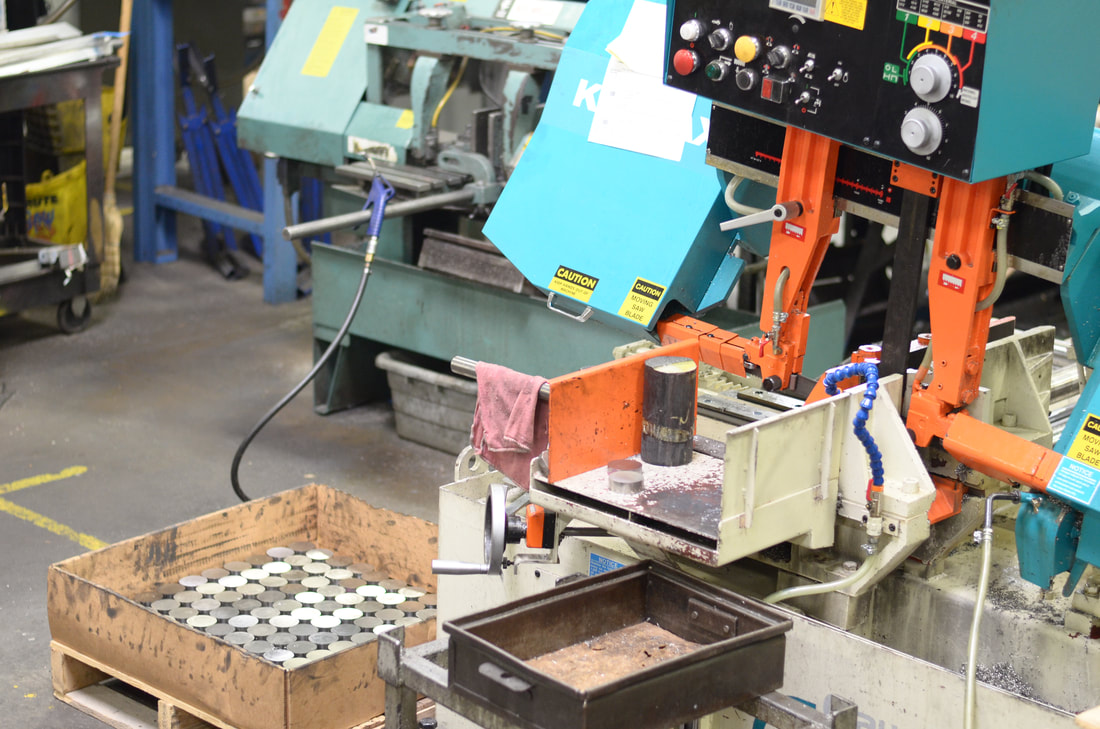 Step 8
Process Auditing of Operations
Layered Process Audits are performed to ensure compliance to established procedures.
Audits are performed to assist Operators with Inspection Methods, evaluate process performance, and verify In-process Inspection compliance.
Records of Audit results are maintained.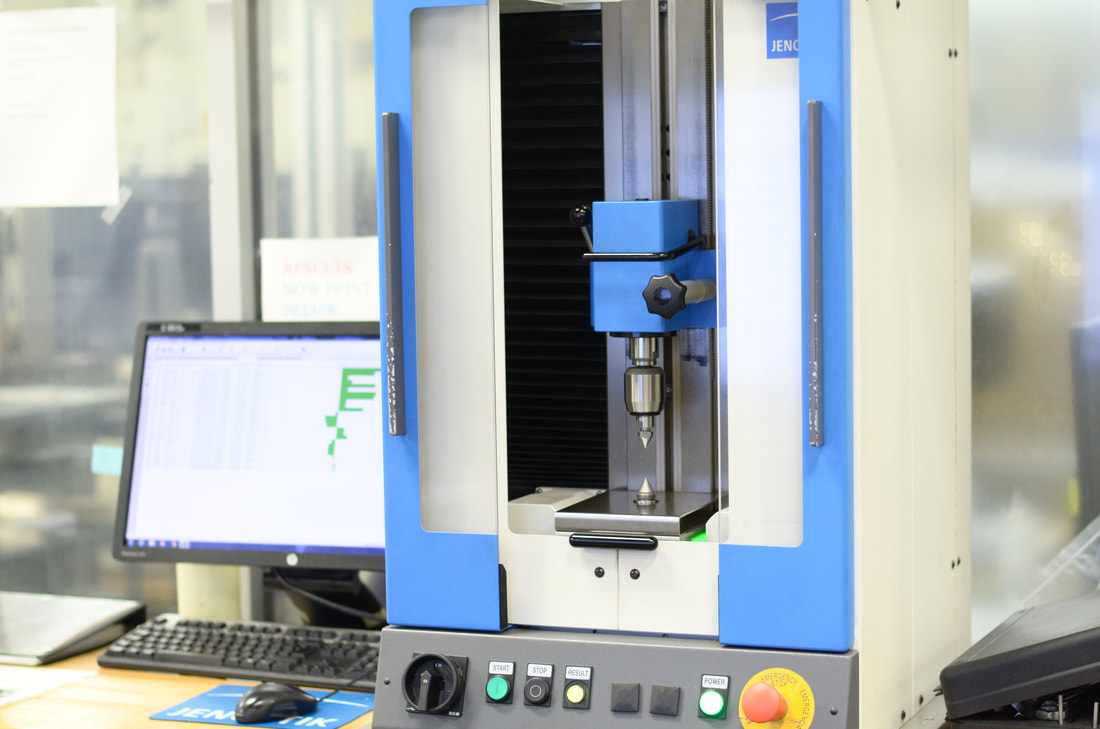 Step 9
Operations in Process Inspection & Statistical Process
The Operations Department maintains responsibility for product quality by performing scheduled In-process inspections of identified product characteristics.
Statistical Process Control Charts are completed by Operators. Capable processes are maintained through Process Capability Studies, Variation Reduction Team activities, and charting of critical features. ​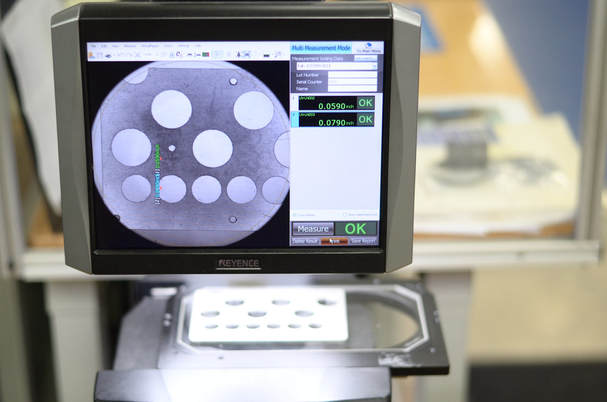 Step 10
Final Inspection
Prior to shipping products, random samples are drawn based on statistical tables (ANSI/ASQ Z1.4). Pre-determined features (APQP risk output) are verified against customer requirements.
Trained QC inspectors employ state-of-the-art metrology equipment to verify and confirm product characteristics relative to customer specifications.
Records of inspection results, supplier certifications, and SPC charts are maintained to demonstrate the effective operations.
Step 11
Production Part Approval Process (PPAP)
Advanced Product Quality Planning (APQP) is part of the culture at Schultes Precision Manufacturing. Risk analysis includes Control Plans, Process Flow analysis, Detailed Work Instructions referenced from the Production Router, Process FMEAs, and First Article Inspections.
Process Capability Analysis is performed with on-line SPC tracking capability used to monitor the processes.
First Article Inspections are performed to the AS9102 requirements.
Measurement Systems Analysis and Gage Repeatability and Reproducibility Studies are performed to ensure measurement error is understood and minimized.
Step 12
Certification, Inspection Data, SPC Charts
Certificates of Conformance are supplied with each production order, to include Raw Material and Mill Certifications, Sub-tier supplier certifications, RoHS, and Conflict Mineral Certs, as required.
Inspection data and SPC Charts can be provided with each production order. Process capability assurance is guaranteed with actual data from the production run available for customer review.